Posté le 15 novembre 2018 dans Documentations par Julien.
Diverses informations et tutoriels à propos des drones et du FPV 🛸
Ju's MegaPack
FrSky Horus x12s only !
This pack is composed of 3 awesome widgets :
– The first is an Audio-Player without music number restriction
– Another is the ChronoDroneRace script which I've ported to the Horus (Inputs + New UI)
– The last widget gives you possibility to set up Betaflight (PIDs / Rates / VTX) derectly on the widget screen
What does it look like ?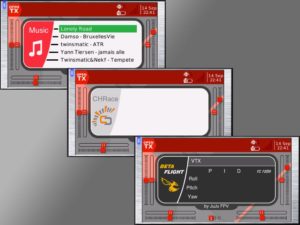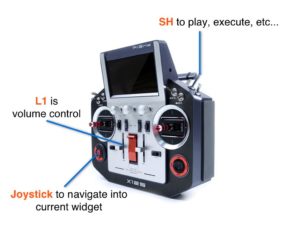 Download (files + Doc)
(Work in progress ! It is not ready for download)
FC PDB Kombini Furious + TBS CrossFire CRSF
Betaflight version : 3.2